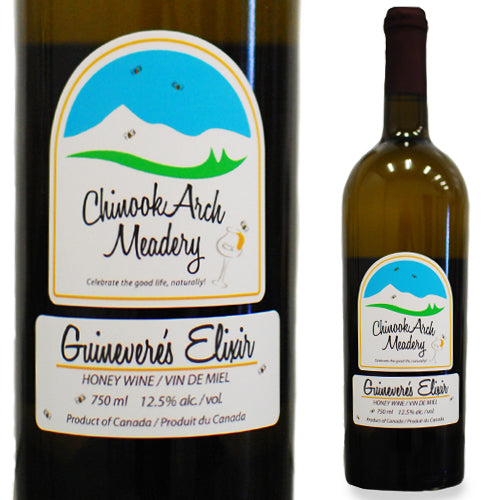 This traditional mead is similar to John Cameron Classic as it is a blend of honey varietals. Similar to blended grape wines, lovely complex flavours are achieved as a result.  This mead has a bold citrus nose with silky, floral notes and an off-dry finish. Pairs well with fish, poultry, or pork.
 When adding Chinook Arch Mead products to my purchase I  certify that I am of legal drinking age in my province or state. Proof of age will be required upon delivery.
Meads must be purchased in quantities of 6 or 12 for shipping.